Currently, Amazon is offering a 30-day free trial of Kindle Unlimited. This program allows you to enjoy over one million ebooks including fan-favorites like Harry Potter, The Hunger Games, and The Man in the High Castle. Plus get unlimited listening with thousands of audiobooks, Kindle Unlimited is the perfect way to listen to books on the go Read on any device. Access Kindle Unlimited on any device with free Kindle Reading apps. You can cancel at any time. If you do not cancel before the free trial expires, you will continue to enjoy the benefits using Kindle Unlimited for $9.99 per month….still a great deal for an avid reader. Please see Amazon for complete details.
Join Amazon Kindle Unlimited 30-Day Free Trial
*As stated below, these Kindle titles are only free for a limited time. Please confirm price is $0.00 before completing your purchase
Stars Collide (Backstage Pass Book #1): A Novel

Summer of Dreams: A From This Moment Novella

My Fair Lily (The Farthingale Series Book 1)

The Wedding Invite (Lakeview Contemporary Romance Book 7)

An American Werewolf In Hoboken (Wolf Mates Book 1)

Just One Kiss: A Black Alcove Novel (The Black Alcove Series Book 1)

The Hope Diamond: A Romantic Comedy (Sweet Delicious Madness Cozy Series Book 1)

From the Heart (Sandy Cove Series Book 5)

The Hunter Bride (Hope's Crossing Book 1)

The Mystery of the Blue Dolphins (A Dog Detective Series Book 1)
VERY IMPORTANT
I have NO CONTROL over Kindle Book pricing or pricing changes. WHEN I ADD A KINDLE BOOK TO THIS LIST IT IS FREE…THAT DOESN'T MEAN IT WILL STILL STAY FREE FOR THE ENTIRE DAY! Please, please, please check the list EARLY if you want the largest selection of FREE Kindle Books!These eBooks are being posted Wednesday 5.11.16!. Prices can change at anytime…so please confirm the pricing prior to checkout
Be sure to check out this month's Kindle First titles! Prime Members can choose on for FREE!

AND…. please be sure to check out my new post: Where To Find Free & Discount Kindle Books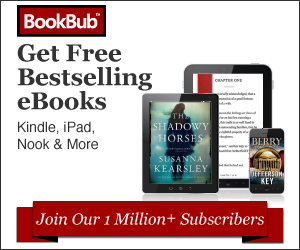 Looking for more Free and Bargain eBooks? Be sure to check out BookBub.
AWESOME OFFER!!!!
TWO FREE Audiobook for Audible.com (Can sync with Kindle)- INCLUDING BEST SELLERS! (I LOVE Audible!)
Please note: Amazon pricing, promotions, and availability are subject to change at ANY time without notice. Please confirm the price before completing your purchase