Here is a fun and simple DIY project /Kids Craft perfect for this time of year! You can make a DIY Bird Feeder from an empty toilet tissue roll, peanut butter, bird seed and ribbon.
I had 2 jars of "Natural Peanut Butter" lying around and since it is for the birds (give me the real deal), I thought this would be a great way to use it…at least the birds might enjoy it!
What you need:
Cardboard tube (empty toilet tissue roll)
Single Hole Punch
Peanut Butter
Bird Seed
Ribbon
Directions:
Step One– Punch 2 holes into your toilet tissue tube
Step Two– Coat tube with peanut butter
Step Three– Roll tube in bird seed
Step Four– Thread through ribbon and tie
You are ready to hang!
Please note: All DIY projects and crafts should be supervised by an adult and be age appropriate for the child.
You can find out more from The Audubon Society about feeding and attracting birds here
Other Kid's Crafts/DIY/Recipes:
Crafts for the Kids: 7 Days of Spring Break Fun
Here are more craft and DIY project ideas
….and even more craft and DIY project ideas
You can also follow me on Pinterest!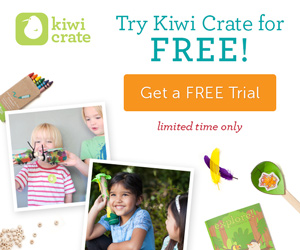 Also, don't forget about the Free Craft Crate Offer here.
This post may contain affiliate links. Please refer to the Disclosure Policy for more details. Photo Credit: LCOTC