Below you will find today's list of Kindle Books– Free & Bargain Titles. Please note that eBooks priced at $0.00 may change prices at any time. Typically FREE Kindle books are FREE for a limited time only. Please confirm pricing before completing checkout!
Also, for those of you who want more books than what I offer daily or you have a Nook…you may consider signing up for The BookBub FREE Daily email of Bargain and Free Kindle eBooks and Bargain and Free Nook eBooks.
You can also sign up for the Living Chic on the Cheap daily email newsletter to have this post delivered to your inbox!
FREE Mystery
Living Lies (Book 1 of the Agent Melanie Ward Novels)
Bargain Mystery
Absolute Liability (Southern Fraud Thriller 1)
Dead Center (The Rookie Club, Book 1)
FREE Romance
Bargain Romance
The Last Single Girl (A Short Romantic Comedy)
It's In His Kiss (A Short Romantic Comedy)
FREE Christian Fiction
A Stranger's Gift (Women of Pinecraft)
Forgiving And Learning To Love: An Amish Christian Romance
Bargain Christian Fiction
Plain Living: The Diary (Amish Christian Romance) A Lines from Lancaster County Saga
FREE Paranormal Fiction
Following Bliss (The Quest series)
Insight (Book One) (The Insight Series)
Bargain Paranormal Fiction
The Temple (Vale Avari Novels)
Where Bluebirds Fly (Synesthesia-Shift Series)
FREE Contemporary Fiction
Bargain Contemporary Fiction
Captured In Ink (Art of Love Series)
FREE Young Adult Fiction
The Journals of Kara and Jason
Goddess Legacy: Goddess Series Book 1
Bargain Young Adult Fiction
Goddess Secret: Goddess Series Book 2
FREE Preteen Fiction
Good Enough (A Shay James Mystery)
Arkeepers: Episode One: Keepers
Bargain Preteen Fiction
Percy Jackson and the Olympians, Book Two: The Sea of Monsters (Percy Jackson & the Olympians)
FREE Children's Fiction
Bargain Children's Fiction
FREE Non-Fiction
Stages of Homeschooling: Beginnings (Book 1)
Live Simple: 31 Tips To Declutter, Simplify, And Organize Your Life
Bargain Non-Fiction
Simply Homeschool: Having Less Clutter and More Joy in Your Homeschool
Kids & Their Clutter: Practical Minimalism for Challenging Messes (Practical Minimalism Book Series)
FREE Cookbooks
Delicious, Quick & Simple Paleo Breakfast Recipes
Farm Girl Country Cooking: Hearty Meals for the Active Family
Bargain Cookbooks
Relish (Enhanced Edition): An Adventure in Food, Style, and Everyday Fun
Mediterranean Meals: 25 Delicious Recipes and the 7 Sicilian Superfoods to Lose Weight and Stay Healthy for Life
___________________________________________________________________________________________________
Don't have a Kindle? You can download free versions for Windows, iPhone/iTouch , iPad, PC, Mac, Blackberry & Android
Amazon has a selection of Kindles here (prices start at just $69)
Please note: Amazon pricing, promotions, and availability are subject to change at ANY time without notice. Please confirm the price before completing your purchase
________________________________________________________________________________________________________

Other Deals You May Like:
100 Kinde Books for $3.99 or less each
Kindle FreeTime Unlimited: Kid's Books, Apps, Movies and TV Show Subscription for as low as $2.99 month (+ Free Trial Offer)
BLOGGERS: This list was compiled and written by Living Chic on the Cheap. Please do not copy any portion of this content and post to your blog without permission.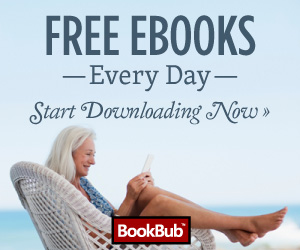 This post may contain affiliate links. Please refer to the Disclosure Policy for more details. Photo Credit: Amazon